Normally links Kelowna 146.620 to Penticton 147.120, but the UHF link to Kelowna from Peachland is down.
The link from Peachland to Kelowna is still somewhat working, so you may hear activity from Pentiction on 146.620 but you will not be able to answer.
Can be used for two way comms to Penticton from Peachland on UHF.
50 kms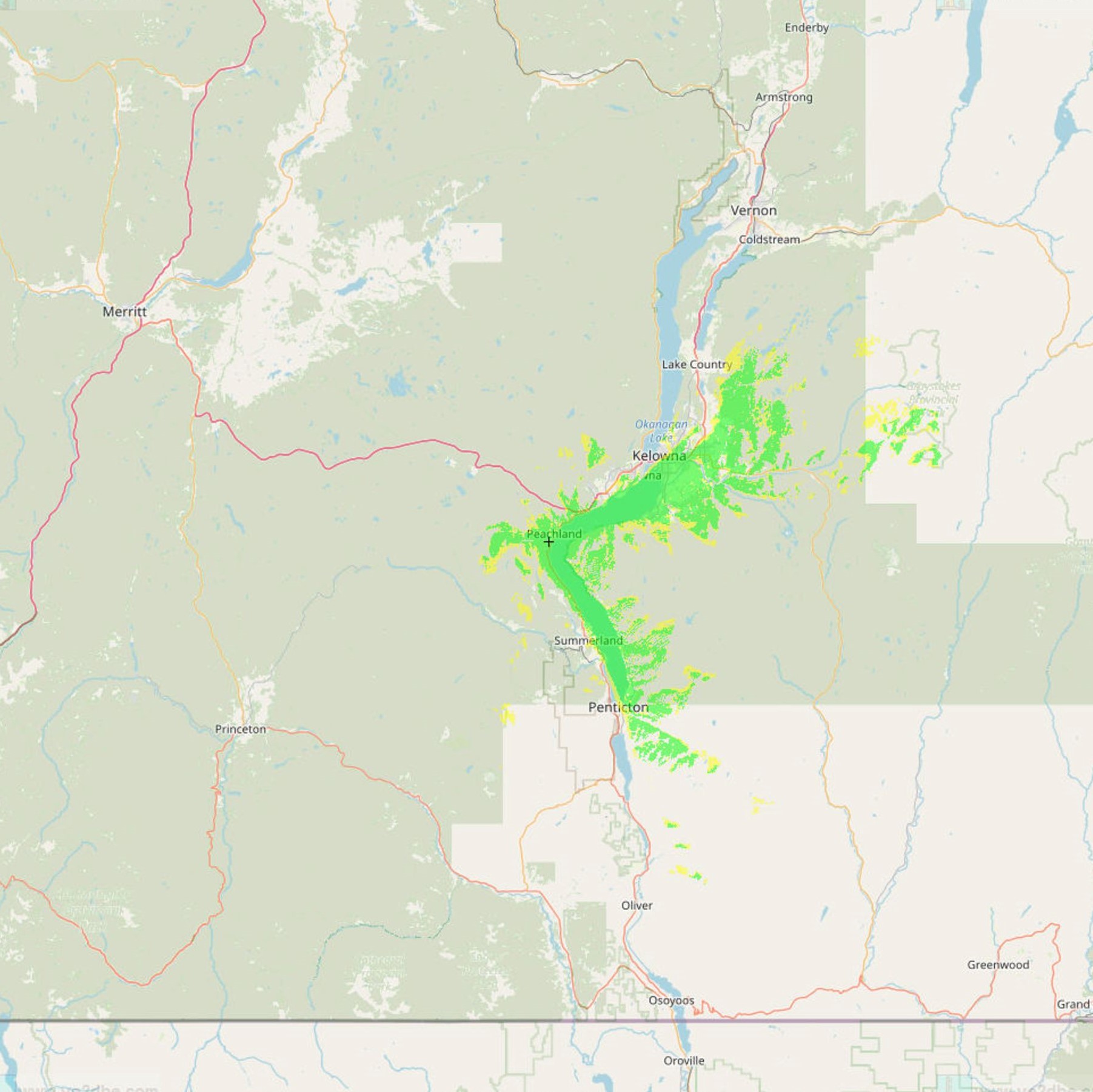 Base Frequency
447.225 MHz
Transmit Offset
-5.000 MHz
Location (Sponsor)
Peachland (OCARC)
Band
70 Centimeters (420-450 MHz)
Short Comment
Links to 147.120 Campbell Mtn. Link to 146.620 Kelowna down.
Coordinated By
Orchard City Amateur Radio Club
Network
Kelowna <> Penticton