IRLP Node 1491 (removed). Autopatch removed.
Linked via UHF to Campbell Mountain Penticton 147.120.
Problems
Hears Penticton via UHF link, but does not currently transmit to Penticton via UHF link. Users will hear Penticton activity but cannot reply. Kelowna users should access the UHF link directly on 447.225 if they wish to talk to Penticton.
10 kms Handheld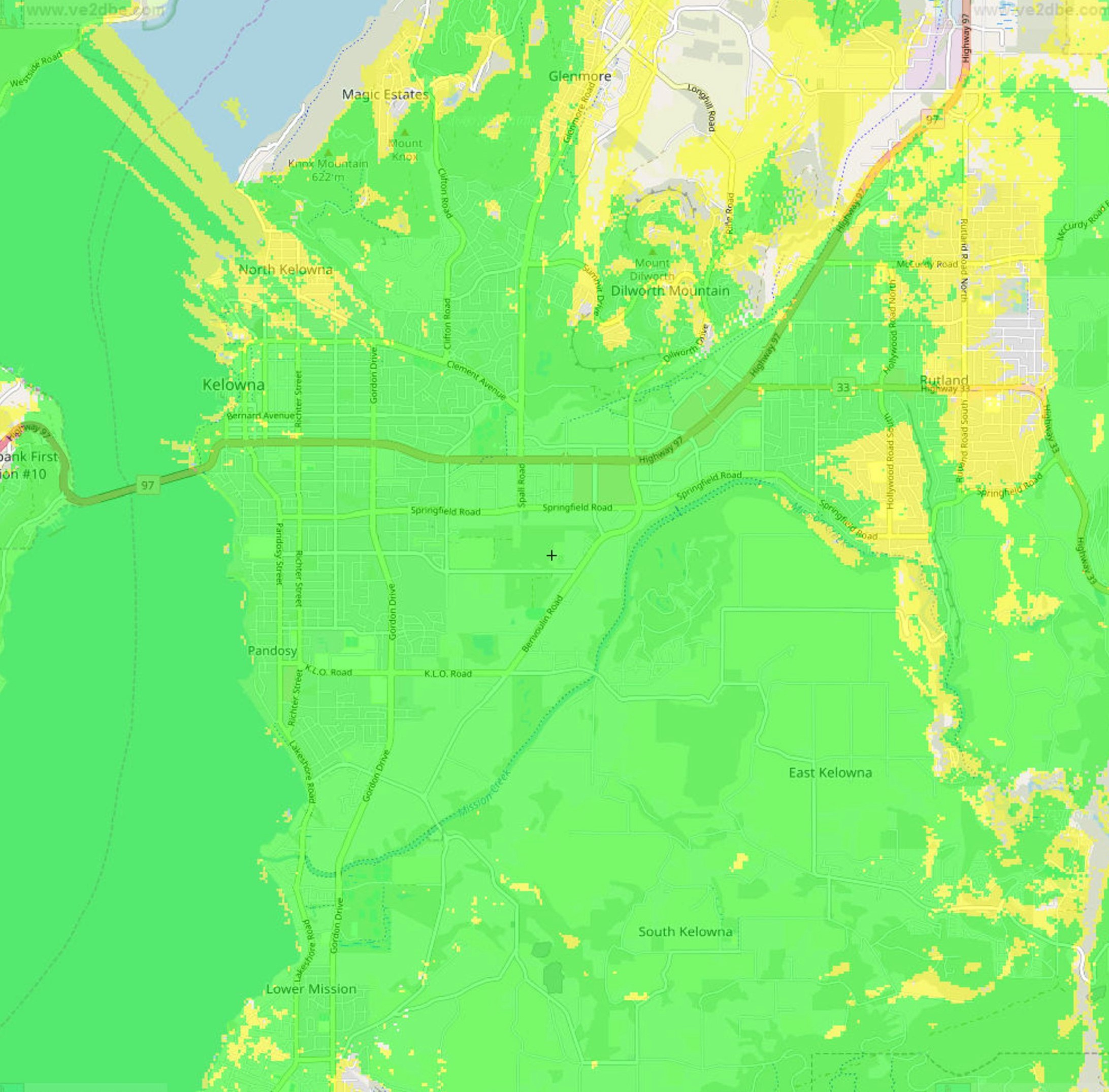 25 kms Handheld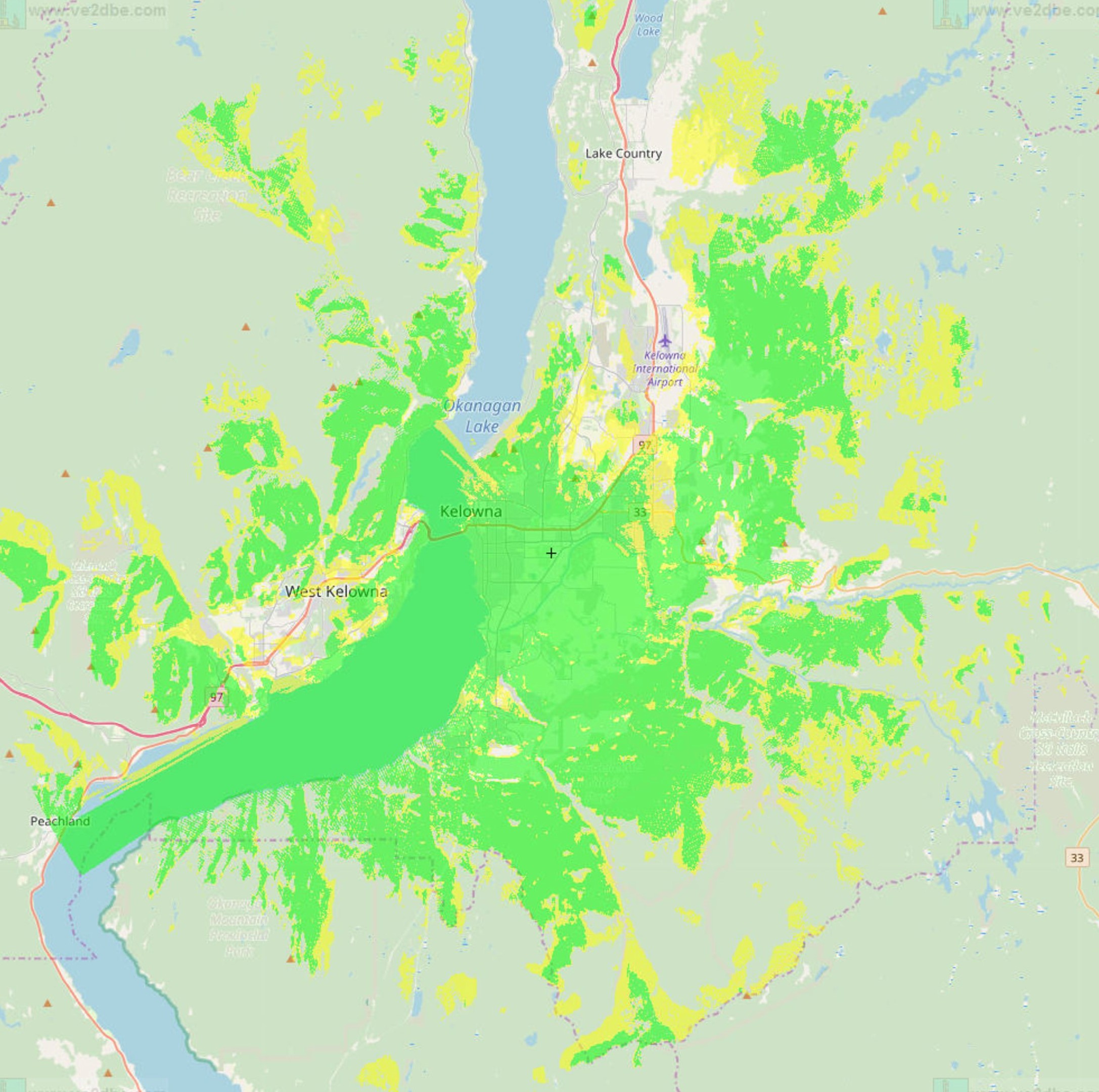 50 kms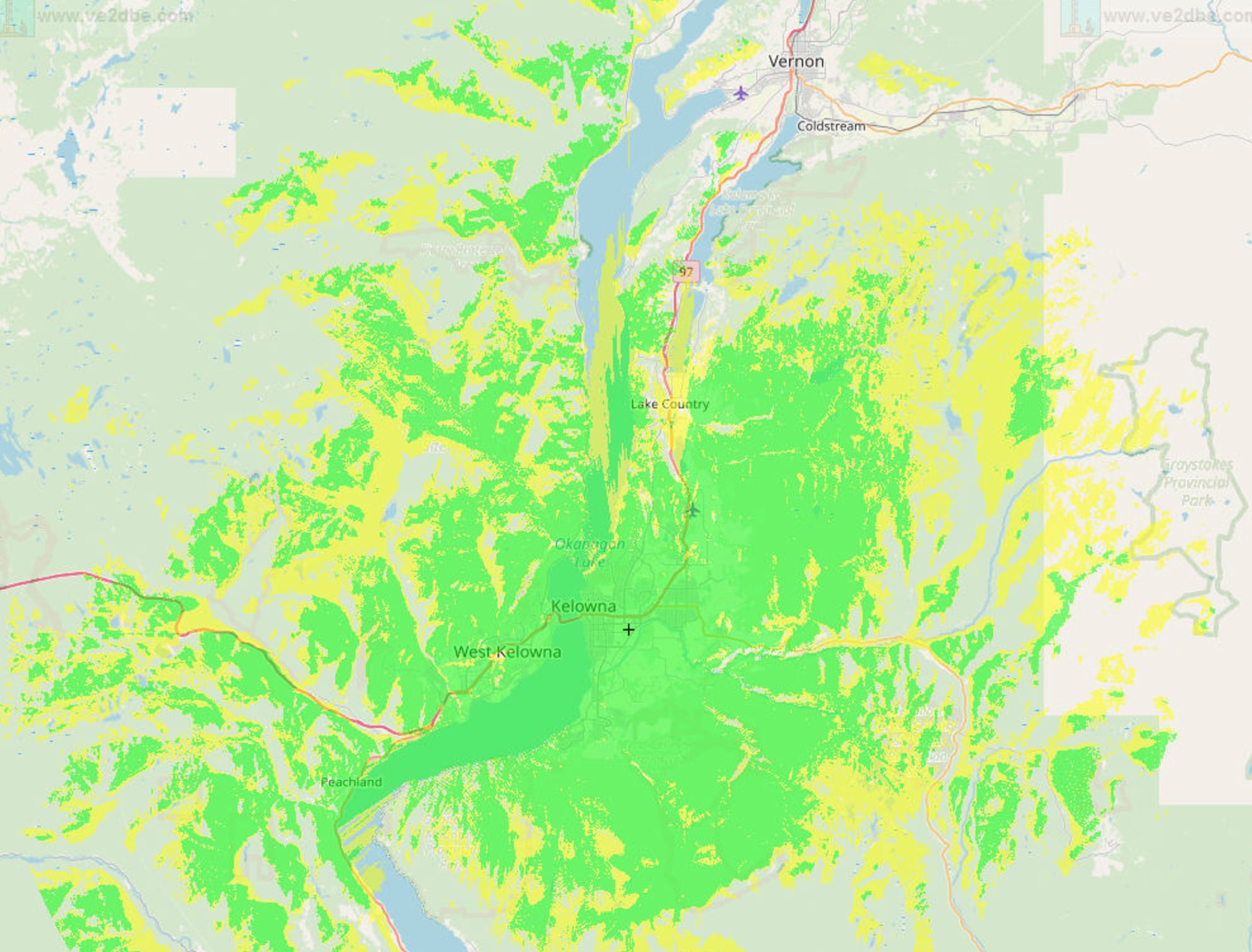 Base Frequency
146.620 MHz
Transmit Offset
-0.600 MHz
Optional Squelch Tone
88.5 Hz
Location (Sponsor)
Kelowna (OCARC)
Band
2 Meters (144-148 MHz)
Short Comment
Repeater operational as standalone. Local coverage Airport to Peachland. IRLP removed. Autopatch removed. See repeater details for linking issues.
Coordinated By
Orchard City Amateur Radio Club
Network
Kelowna <> Pentiction