Repeater currently on lower than normal output power (approx 8 watts). If it seems weaker than usual this is probably the reason.
50 kms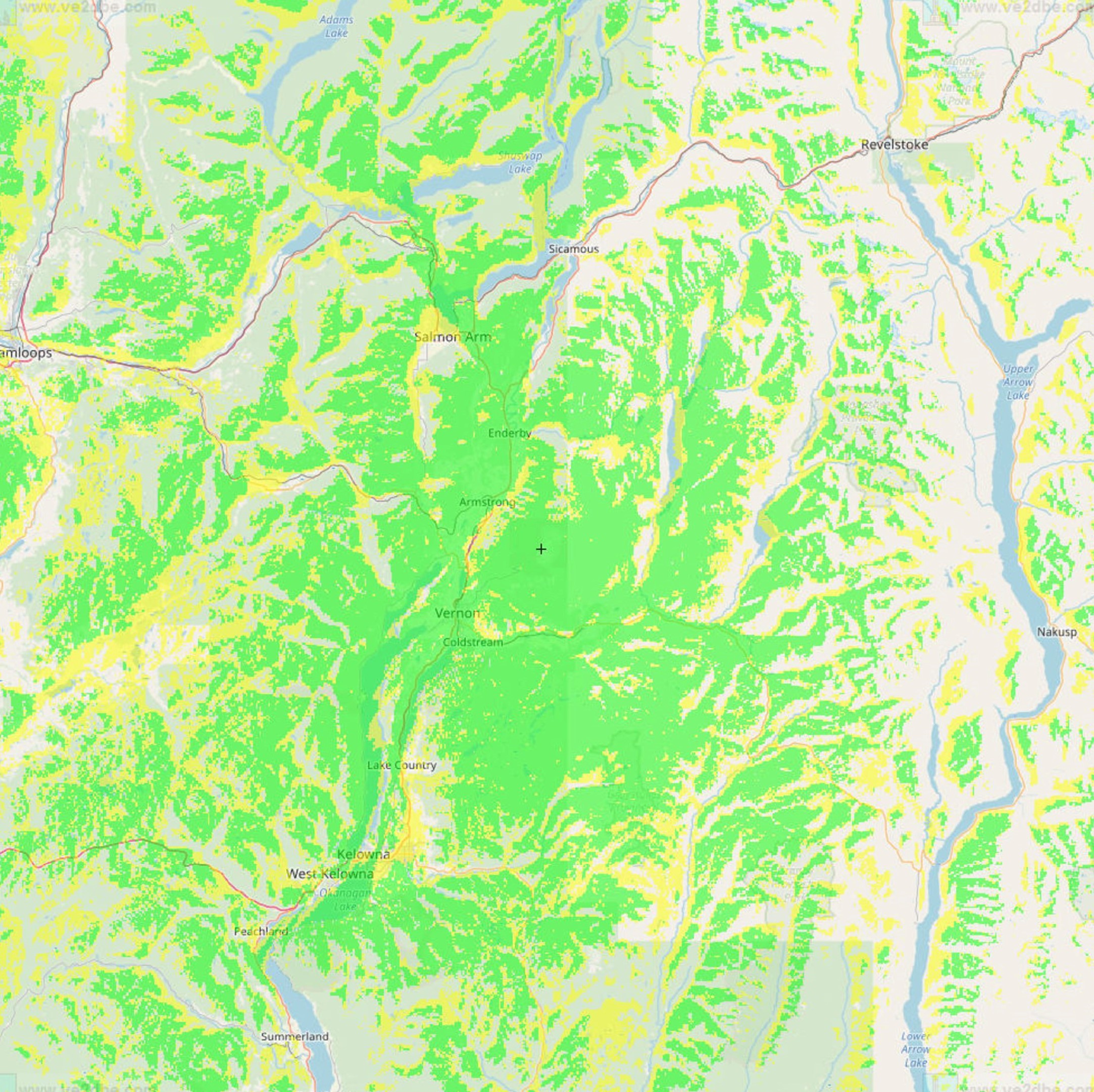 Base Frequency
146.880 MHz
Transmit Offset
-0.600 MHz
Location (Sponsor)
Vernon (NORAC)
Band
2 Meters (144-148 MHz)
Short Comment
North Okanagan/Shuswap. Hwy 97 Falkland to Kelowna. Hwy 97B Vernon to Salmon Arm. Hwy 6 to Cherryville.
Coordinated By
North Okanagan Amateur Radio Club