Partial blockage by nearby buildings is not shown on the map.
Parts of Downtown (Towards North End and Royal Heights) are shaded by Landmark 6.
Glenmore Valley and Glenmore Highlands will be shaded by Landmark 7 when construction is complete. This will leave only a small slice along Clifton road with direct line of sight to the repeater.
Coverage in other directions should be similar to that shown on the map.
50 kms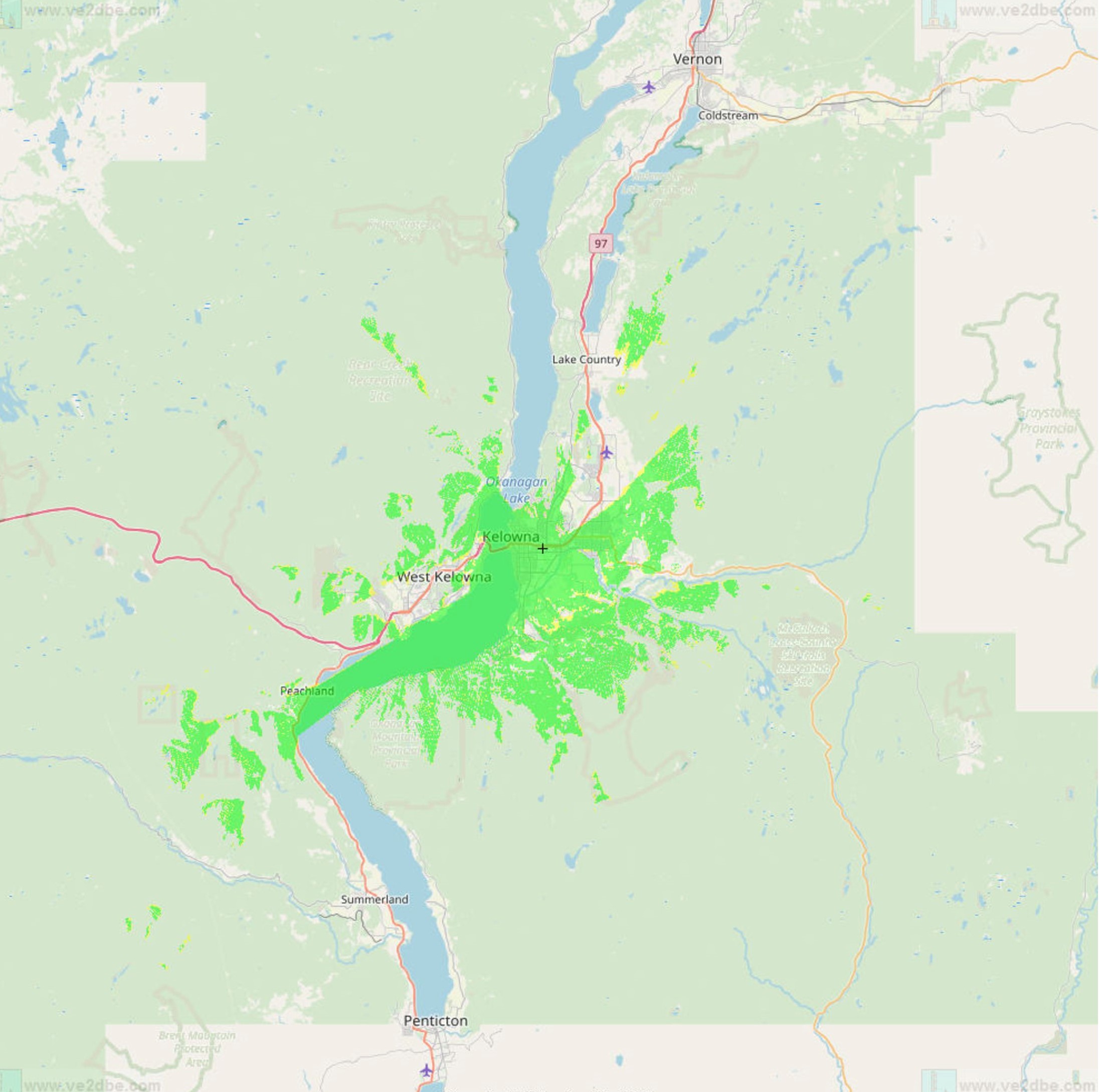 Base Frequency
1,247.000 MHz
Transmit Offset
12.000 MHz
Location (Sponsor)
Kelowna (OCARC)
Band
23 Centimeters (1240-1300 MHz)
Coordinated By
Orchard City Amateur Radio Club